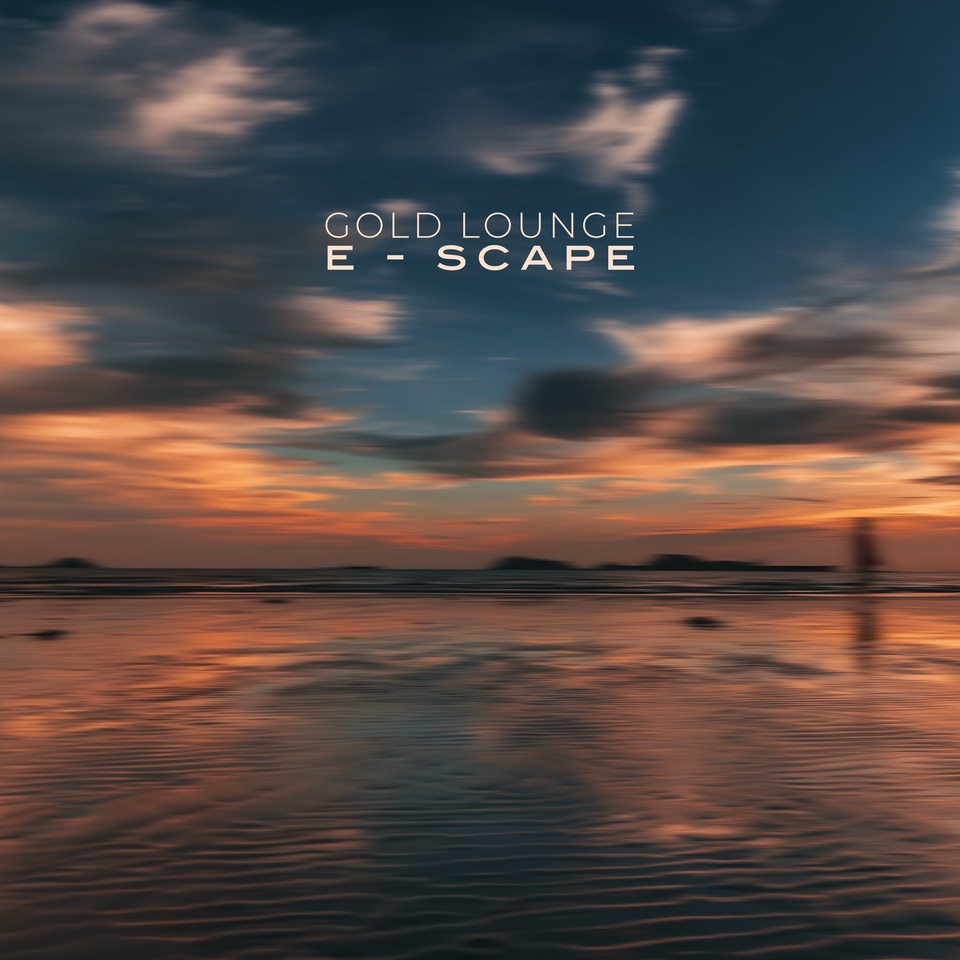 E-Scape EP
"E-Scape" takes you on a transformative sonic voyage with melodic house blended with chillout. Its collection of tracks offers a diverse range of musical experiences: from the pulsating beats that evoke a sense of freedom to the ethereal melodies that invite contemplation, this EP paints a vivid sonic landscape, inspiring you as an individual to embark on your own personal path.
"E-Scape" is a play on words that is meant to signify the desire to escape from the pressing daily grind, escape from our offices, from the bondage of our smartphones and from the rhythms that have been imposed on us by the digital world.
"In a world constantly bombarded with information and demands, 'E-Scape' invites you to detach from the digital shackles and immerse yourself in a soundscape that nurtures the soul".
In perfect Gold Lounge style "E-Scape" is carefully crafted with evolving and intricate melodies supported by groovy rhythms that transport you to a place of introspection while you move your feet. The music effortlessly blends melodic elements with warm and natural tones as well as captivating rhythms, with the serene ambiance of chillout, inducing a state of peace. So you can fully "E-Scape".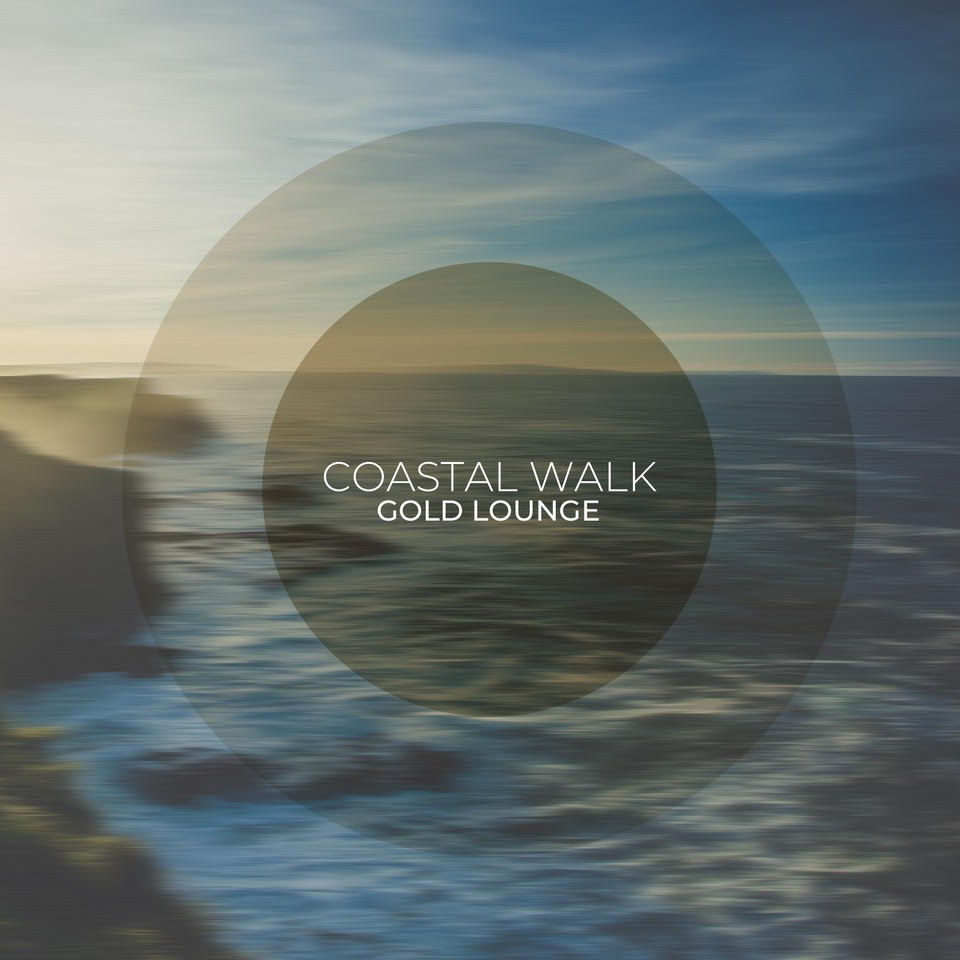 Coastal Walk EP
Picture yourself walking along a path that runs along the sea and looking to the horizon while your mind runs free, thinking about your life, past, present and future, the loves you've had and those you have, and all the good experiences.
The title track "Coastal Walk" is the opener on the EP. While you breathe, walking along that path, you breathe the heavy and auspicious odor of the sea, looking up high in the sky and thinking how precious everything is that you've had and what you have now in life.
The EP "Coastal Walk" spans from more intimate songs like the title track to more rhythmic and danceable songs like the previously released single "Higher", "Either Way" and "I Just Can't Get Enough of You". Lush pads and suspended harmonies will make your mind travel higher and higher.
Gold Lounge's music always maintains its distinctive traits. But Gold Lounge never takes up clichés. He easily switches between slow rhythms, enveloping pads and ethereal almost ambient-like melodies to rhythmic tracks and electronic sounds, approaching genres such as melodic house and chillhouse.
"Coastal Walk" is the perfect EP for a golden sunset, the last days of summer and thriving in gratefulness and appreciation for a life full of good experiences.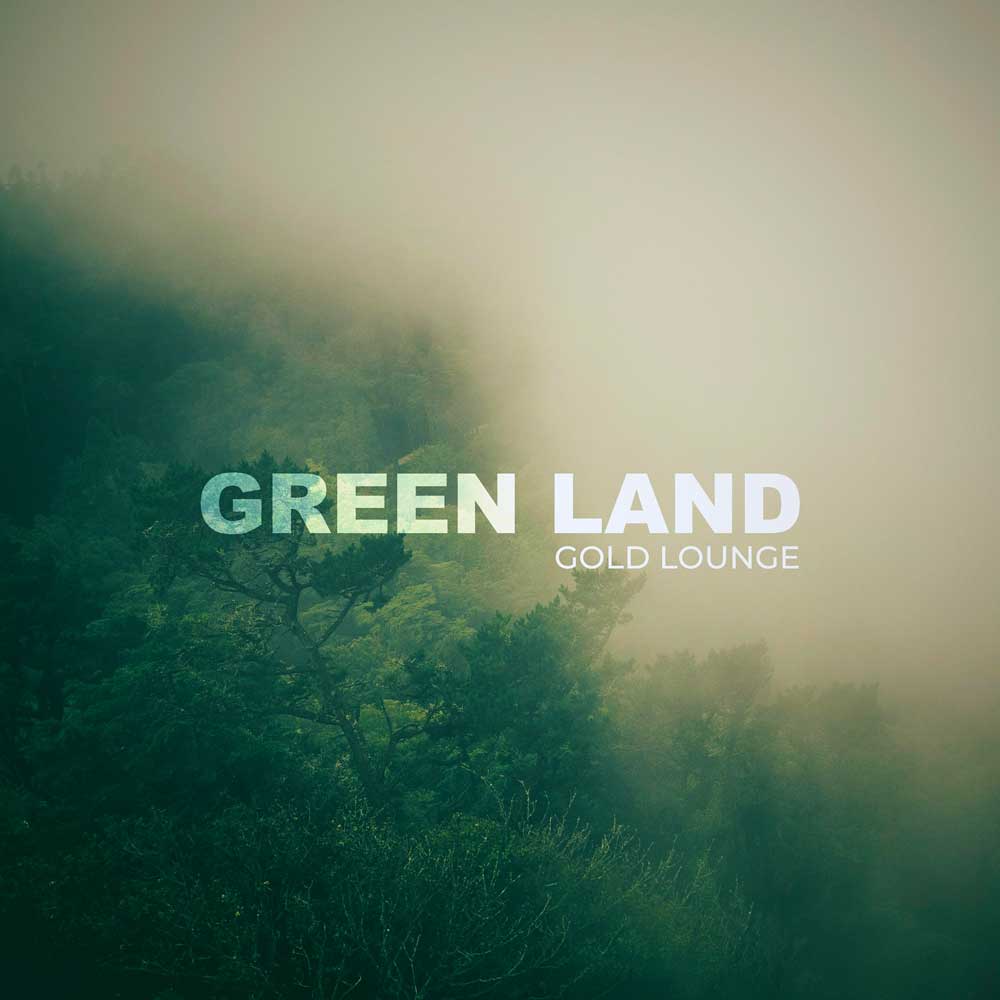 Green Land EP
Green Land is an EP including 5 tracks that celebrate Gold Lounge love for the nature.
Back to the roots is the motto – literally! "The love for nature, sound and images of nature will always remain his main inspiration.
After his previously released album " Never Give Up" which he refers to as a "different episode" of 70's disco vibes , now he return to an Ambient and House style.
"Green Land" will fill your lungs with fresh air, fill your ears with soothing sound and bathe your sight in green wilderness. "Sitting on a Cloud" is the center of the tracklist. It's the highest and most energetic moment of "Green Land" – the mountain top if you will. The uptempo beat has the perfect pace to dance along, stretch out your arms and embrace the moment.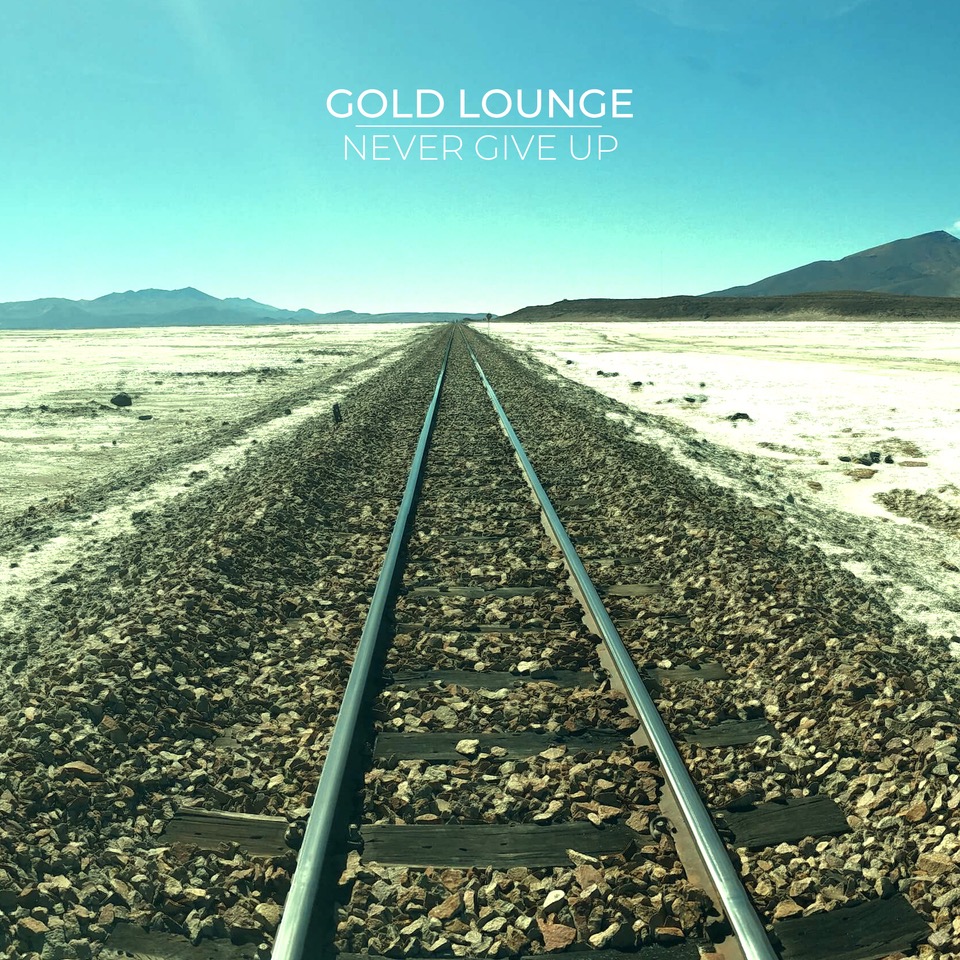 Never Give Up
A little less chill, a little more funk. That's the vibe of "Never Give Up" in a nutshell. Grown up with funky bass lines, danceable grooves and Jazz chords Gold Lounge mixes these early influences with electronic music which he discovered later in life. "I deeply fell in love with artists like Moroder and Kraftwerk as they represented a breath of fresh air for my ears," says Gold Lounge.
And with this album he has created a wonderful blend of analogue, funky sounds and electronic music. Female and male vocals complete this mood lifting album.
The album's title track is an easy going disco song with brass elements and a "Let's do this" attitude that you won't be able to resist. Still Gold Lounge shows with songs like "I Need Time" that Chillout music is a huge part of his musical home.
So put on your dancing shoes or just make yourself comfortable – whatever you choose to do, just "Never Give Up".
As Gold Lounge is located in Bergamo, Italy this song also marks a spark of hope to him due to the critical health situation that especially Italian citizens currently suffer from caused by the Corona virus.
When Gold Lounge named his upcoming album "Never Give Up" none of us could have imagined how important messages as these could be to the world only a few weeks later.
Let's stay strong together and dance – even if we're alone at home. We'll never be lonesome.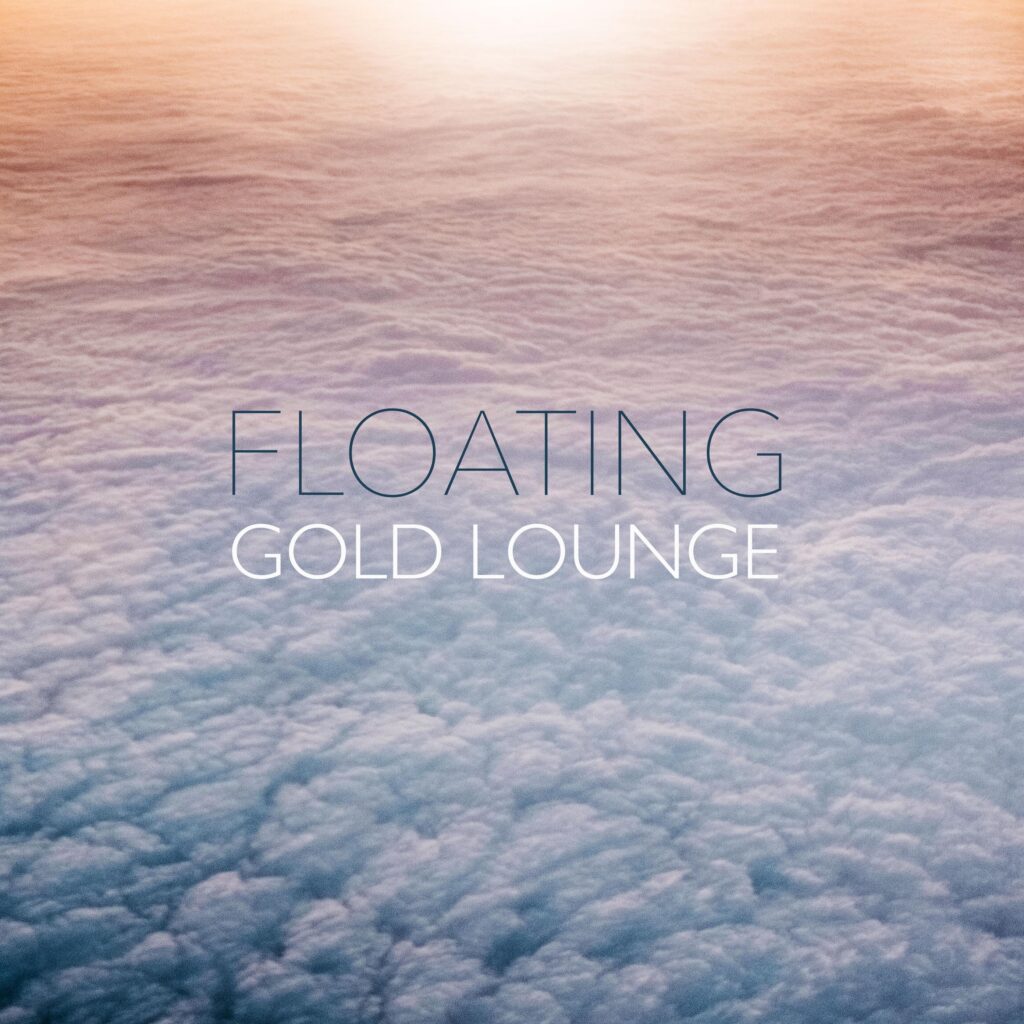 Floating
"Floating" starts with the sensual track "Fallin' in Love", in which the vocals sway like a white curtain moved by the summer breeze. Totally in the flow with an easy beat and the piano hook.
The album contains twelve tracks in total, few of them have been released earlier on various compilations, the majority of the songs however are unreleased.
One of the new songs is named "All That We Are". With its warm pulse it welcomes the evening in a beach bar and asks you to choose: Bahama Mama or Piña Colada?
The title track of this album "Floating" mirrors the dreamy and soft-coloured cover in a perfect way. Purely instrumental the song flows in harmonious beauty.
"Pure love" is the last song in the tracklist. You'll be watching the sunset comfortably thoughtful while beautiful strings and pianos take you to places of pure beauty and craving.
Dreaming, wallowing and "Floating" – just like this album's name.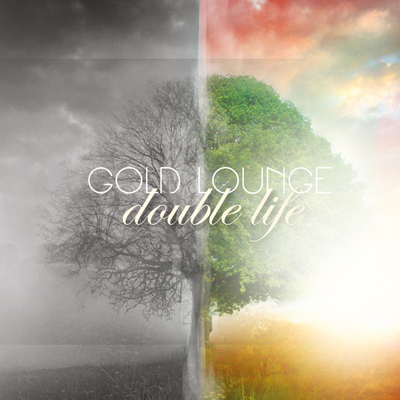 Double Life
On November 2012 Sine Music released the second album by Gold Lounge on CD and as a download at all well-known online stores.
Double Life combines Gold Lounge best songs with new, previously unreleased, compositions on a 13-track album.
The album's title 'Double Life' is a metaphor for the lifestyle of the author ,one side of his life conforms to the grayness of everyday life, but nights and at weekends the other side explodes with the colourful, vibrant creativity of a Musician and producer.
This Album reached the 4th position on the Deutsche Chillout Charts and13th position on iTunes electronic music chart.
Spirals Rework
After 7 years from the release of Spirals , his first album, Gold Lounge reworked and reissued the best album tracks to bring them to a new life with brand new sounds and atmospheres.
Spirals the title track has been totally remixed with a progressive house style and now it's ready to fire up the dancefloor.
Follow the wind ,compared to the previous version that was only instrumental , now has gained a melodic and catching choirs.
Sahara Mon Amour ,this track has a etno-beat heart with a pulsing bass.
Imagine yourself sitting in a relaxing hammock on a terrace of an African Hotel facing the savannah at the sunset…this kind of vision is the one that inspired me when I wrote African Hotel Suite.
The Funky Lounge it's a lounge track with a funk soul that in this new version has been reinforced in order to make you move your head and not only..
​The last but not least is Arctic Symphony , this is a track not available on the official release but it's free to download from the download link.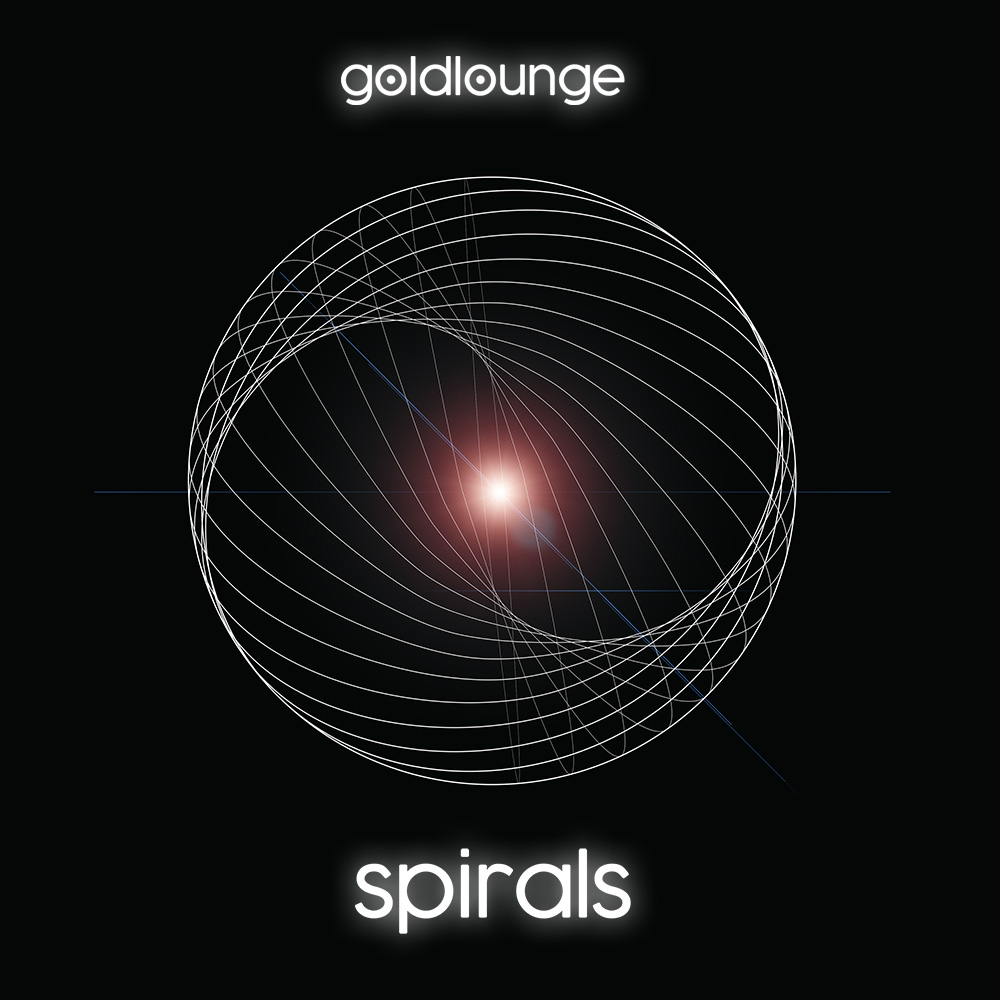 Spirals
Spirals is the first album released by Gold Lounge in 2011.
After 11 years from its first release, it gives back to life with a re-edited and remastered version.
It includes 10 tracks of seemingly different genres , ambient ,electronic ,chillout but with a common soul : crescendo development of the songs , ethereal pads , wide reverberations and sounds reminiscent of 80s synthpop, in a nutshell the style of Gold Lounge !
Gold Lounge featured on various compilations
Gold Lounge music can be found on many of the popular chillout and lounge music compilations.