I'm basically a producer and musician but I have been a DJ for long time and in a small part of my heart I still feel so
For this reason I like to spend some time to revise some classic hits song that I particularly loved.
Sometimes I find myself imagining how it would be a certain song with a completely different arrangement, maybe in my musical style chillout or lounge.
Here you find some of my remix ,what I did is not for profit but for simple passion and fun and if you like what you hear,
do not forget to report your appreciation on Soundcloud or on my facebook page or leave a comment in this page.
I often remix tracks also for some friends of chillout and electronic music scene, it's another part of the job that I love.
Enjoy !
GOLD LOUNGE MIXSHOW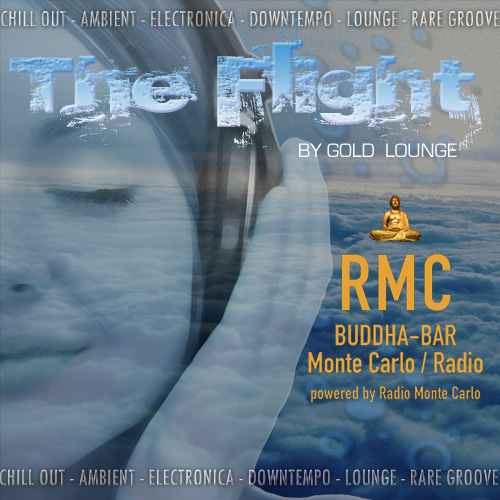 If every mixtape broadcast on RMC Buddha-Bar Monte Carlo / Radio is a distinct musical journey, the one proposed by Gold Lounge it is to travel accommodated on an elegant leather chair with soft velvet inserts.
Michele Effe aka Gold Lounge, here from a decade, signs some of the most important productions of the lounge music "worldwide" catalog, ambient and chillout. We stopped counting his innumerable releases appeared in the rankings, as the releases in the most important compilation of the genre; songs often as result of several collaborations with the highest institutions of the whole downbeat panorama.
Gold Lounge is a brand that identifies a clear way of composing music lounge: the matrix is ​​distinctly Western, almost completely disappear the bucolic folk notes typical of the "Buddha-Bar" universe , in favor of references liquids "fresh "alternating vocal timbre from a purely female R & B flavor or Mediterranean recalls long days sun-kissed.
Gold Lounge directs his own orchestra, participating directly in all stages of the creative process and technical composition. The style is refined and artistically compelling. A set of layered details are revealed at various depths listening, without the need to attack the user while hiding behind a brilliant harmony, expertly designed with delicate touch but authorial.
"The Flight" is the title of the Mixtape produced for RMC Buddha-Bar Monte Carlo / Radio. A mixtape of songs interwoven with unerring studio technique , children of the same vision, in-house productions and rare collectibles. The point of view of those who did not pass only through ephemeral artistic curiosity, but embraced a specific concept to make it a solid reason of career.
The Flight is the perfect background of elegant, contemporary and romantic horizons scenes. Monte Carlo /Buddha Bar Channel)